"Many of them tried to pace it with Horse Chestnut but inevitably came up gasping for air at the 200m. That's like the rest of us taking on Mike de Kock. So I will be content with my personal milestone and keep the focus on winning races."
The words of a typically self effacing Sean Tarry after his 2000 winner landmark at Turffontein on Sunday and  in response to a question as to whether he would now be upping the ante and chasing the De Kock standard.
A multiple SA champion, De Kock notched his 3000 career winner in early March 2017 after 32 years at the stable grindstone.
On Sunday, the 50 year old Sean Gerard Tarry joined a select group of professionals to saddle 2000 winners when the 3yo Byword colt Flash Burn led most of the way to win the Turffontein ninth race in the hands of SA champion jockey Lyle Hewitson.
Flash Burn was Tarry's 86th winner of the season with a current win strike-rate of 13%.
He has saddled 196 stakes winners.
We asked him how it felt to reach the magical mark and if he had ever thought he would actually get there.
"When I started out at Randjesfontein twenty odd years ago with 16 horses, I was trying to establish myself and break through in a tough game. One tends to be more focussed on the day-to-day goals than milestones at that stage. But I must say that I am very honoured to join the 2000 club – although tomorrow the sun rises and life goes on – and we have to keep working at maintaining the standard and producing the winners," said the top trainer, who presently leads reigning SA champion Justin Snaith by R2,3 million in a two horse race on the SP leading trainer tables.
Dedicated, eloquent and a professional all-rounder, Sean Tarry exudes confidence and an air of calm as he reflects on a successful career and three SA champion titles to his name.
The dual Vodacom Durban July and Met winning trainer also saddled his half century of Gr1 winners when the very talented R110 000 March Yearling Sale buy Tilbury Fort won the Summer Cup on 1 December.
Sean intends maintaining a small string at Milnerton for the R225 000 Klawervlei Farm Sale race at Kenilworth on 9 March.
He rounds off his Cape Summer Season major feature campaign on Saturday with Chimichuri Run and 2017 winner Trip To Heaven in the Khaya Stables sponsored Gr2 Diadem Stakes
"They are both well and must be considered competitive runners. Chimichuri Run was very quiet after his below par CTS 1600 effort on Met day. He didn't enjoy the long run-in of the Kenilworth Summer Course and may not have stayed a true run mile . We have freshened him up and dropped him back to the 1200m. I have a feeling that he is probably at his very best when running over the 1200m around the turn. He should go well and has Anton Marcus in the irons."
Often labelled the best horse never to win a Gr1, the perennially slow-starting 7yo Trip To Heaven bids for his second Diadem win.
"He is a top-class sprinter as his record shows. He injured his shoulder when running third in the Mercury Sprint last season in KZN. We gave him time on the farm and brought him back slowly. He needed both his starts this term and was not disgraced at either outing as the form book shows. He will be much fitter on Saturday and is still racing with plenty of enthusiasm," added Sean.
Current SA champion jockey, the Avontuur-sponsored Lyle Hewitson rides Trip To Heaven and appropriately partnered the Tarry 2000th winner on Sunday.
We asked Sean what the status was regarding S'manga Khumalo, the former SA Champion, with whom he enjoyed a successful association over many years.
"Our stable jockey arrangements have largely developed circumstantially over time. Lyle works a lot, he has slotted in well and has had good success for us. Yes, he rides most of our feature horses but S'manga still makes himself available when required. He has been freelancing and mixing it up more –  and let's face it there comes a time in any professional relationship where there is evolution and change. It can be positive for both parties to develop new avenues. I have been blessed with top jockeys and, like staunch owners and loyal staff, they are key to the success of any yard."
With his Milnerton satellite yard still in operation for another three weeks, the Tarry operation has three active 'branches' – with their Summerveld permanent yard, currently housing 30 horses, being readied for the SA Champions Season, which commences on 3 May.
Sean said that he had no clear-cut plan yet as regards the SA Champions Season and would be playing it by ear as he went along.
"We enjoyed massive success out of Clairwood but Summerveld as a training centre is not yet proven for us. I may opt to raid some of the coastal features from Gauteng where we have over 150 horses and rotate the string. But plans remain fluid and we will do what is very best for each individual."
Times are tough – what of the future?
"I'm fortunate to have committed and patient owners who understand the game and have stuck with me. I am also proud to boast top personnel – and that's important as this is not a one man show. In the broader context, horseracing is all that most of us know so we need to work on building the game up and being positive. Yes, things have gotten tougher economically and we have naysayers and negativity in the air. But that applies in any industry and  SA racing is in good hands and we all just need to work together and pull through. Whatever the challenges, this remains a great game. There's lots to be bullish about and there is a light at the end of the tunnel."
‹ Previous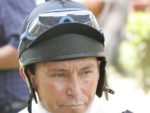 Let's Give The Jockeys A Break!