One of the greatest jockeys never to win the Met, Karl Neisius celebrates his 66th birthday on Friday and will be at Hollywoodbets Kenilworth on Saturday to enjoy one of South Africa's premier racedays.
"I am not so sure that 'celebrates' is exactly the right word to use when talking birthdays at my age," laughs the man who retired in November 2015 at the age of 58 after back problems forced a decision he once thought he'd never have to make.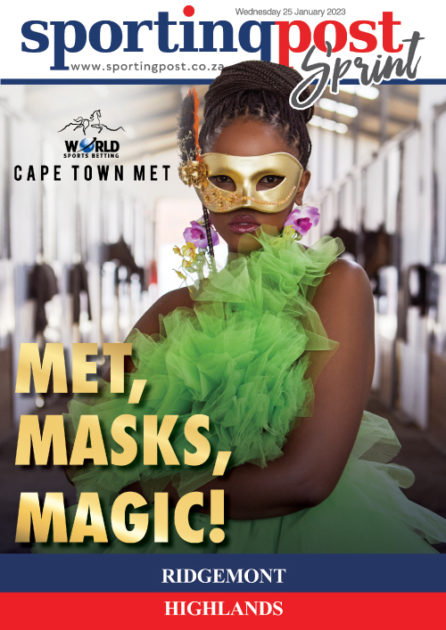 Looking at the Met field on Saturday, Karl suggests it's a particularly competitive renewal and feels that the change of race conditions from the handicap era means that the best horses are in the mix these days.
"I am not going to get any prizes for originality or for finding a lurker, but I feel that any one of Kommetdieding, Jet Dark, Make It Snappy, Cousin Casey and Sparkling Water can win it, and would all be deserving of it," he says as he runs his fingers down the Winning Form.
We asked him to stick his neck out and give the public some confidence.
"You're putting me under pressure now! Look, a case could be made for any one of the five. Kommetdieding is defending his title. He has put in some top notch recent efforts over a mile. This is his optimal trip in my opinion. I think he would be a very popular winner. He is the people's horse and has a great back story. I'd have to say my heart is with him."
He goes on to observe that Jet Dark looked a million dollars at the beach event last Friday and will be at his peak. Behind L'Ormarins King's Plate winner Al Muthana, he is the highest rated horse in the field. Richard Fourie is also a key jockey booking.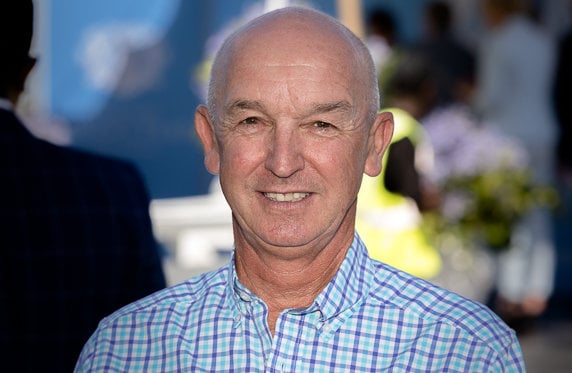 "Then take Sparkling Water, our reigning Hollywoodbets Durban July champion. Go and have a look at the replay of the Paddock Stakes last run. Mike de Kock is a master trainer. He would not have kept her in the Cape for this race if he was not going to have her at her best. A big runner, she is."
But when it comes to the crunch, Karl says he probably has a slight preference for the Brett Crawford filly, Make It Snappy.
"She has so much in her favour. She is versatile and has the gate speed. So from her draw it she will be right up there for nothing. She has shown she can run from up front or off them. She has a nice galloping weight and a jockey who is riding at the top of his game. When it comes down to ticking the boxes, she is an impressive physical specimen and looks to hold the slight edge in my opinion."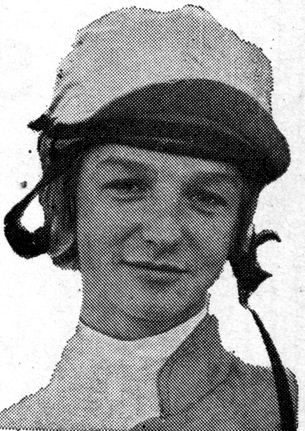 Enjoying his retirement, Karl says that he 'doesn't do anything too stressful' because of his back issues, but relishes his golf, time in the gym, cycling, and also keeps close to the racing.
"It is very difficult to simply sever ties with a sport that encompassed one's every waking moment for almost 45 years. So I stay in touch. And , for example, I enjoyed my trip around the farms recently with the sales inspection team. I have been close to horses all my life, but one is never too old to learn!"
Karl Walter Neisius was born on 27 January 1957 in the Welsh town of Carmarthen. His family moved to South Africa in 1964 and settled in Ottery. The son of a riding instructor, Karl had horses in his blood and joined the SA Jockey Academy in July 1971. He was among the last intake to start at Mariannhill and moved with them to the new Summerveld facility.
He rode his first winner in the year of the global oil crisis when those of us old enough to remember will recall that petrol stations were not open 24 hours. Petrol those days was around 20c a litre – and a kilo of lamb cost 75c. It was so long ago, we even still had great music – David Bowie's Sorrow was on top of the charts.
"You really are emphasising my age now. The years have flown by, but I remember my first winner like yesterday. It was March 1973 and it was on a filly called Glad Rag Doll for the late Ralph Rixon. He was a great trainer. He really was."
Still stuck in a reminiscing time warp, Karl recalled his first ride in the Met some 45 years ago and just a week prior to his 21st birthday. He rode the Peaceable Kingdom filly Fast Piece for Terrance Millard to a dead heat-second with Michael Roberts and Arion. The winner of that vintage renewal was a certain horse called Politician, in the hands of Bertie Hayden.
"Fast Piece started my run of seconds in the Met – I think I had four seconds in total. Maybe if the race conditions were like they are today, things may have been different. Especially with a great horse like Flaming Rock," reflects Karl.
The records show that the Chris Snaith-trained Flaming Rock ran second in consecutive years. He was beaten in 1992 by Divine Master (Jeff Lloyd) and in 1993 by the 'galloping goldmine', Empress Club, under Anton Marcus.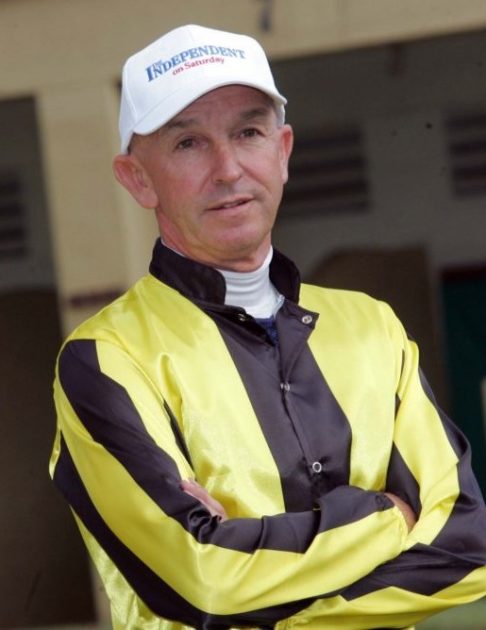 Karl's last bid to win the Met was on subsequent Durban July winner Power King for Dean Kannemeyer and Lady Christine Laidlaw's Khaya Stables back in January 2015, the year Futura won.
The veteran horseman was to retire ten months later.
He has attended the Met every year since, and will be in the Khaya Stables suite on Saturday.
"Lady Christine Laidlaw has been a staunch supporter of our racing for many years and she has some lovely runners on Saturday. I was fortunate to ride lots of winners for her and we have stayed in touch," he adds.