The two men from Johannesburg walked in to the hastily arranged meeting at Flamingo Park.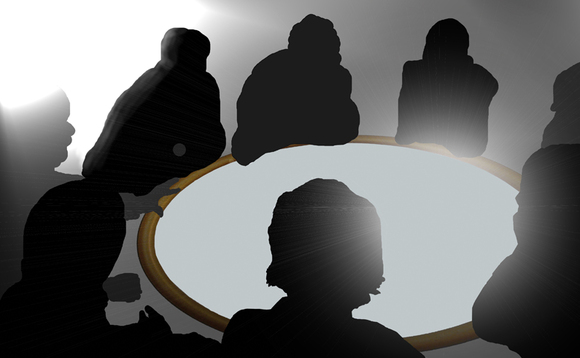 Months of uncertainty and rumour crashed in a screeching head-on collision as they said Kimberley would close on 9 December.
They rattled off a few numbers, looked slightly apologetic and shrugged their shoulders.
That was it. A community wiped out in a matter of minutes.
The mostly salt-of-the-earth Kimberley racing community is still reeling in shock after Phumelela and the Racing Association, quite matter-of-factly, pulled the plug on careers and lives a week ago.
Decades of tradition, a dream initiated by Harry Oppenheimer, blood, sweat and tears. It all went up in smoke – and all they got from the bearers of the tragic news, Patrick Davis and Larry Wainstein, was three months and some unrealistic offers of compensation to sort themselves and their lives out.
These are sensitive days. Few are prepared to go on record – and we know that bad things happen to people who express their opinion in this game. But how much worse can it actually get?
"One gets the sense that they have hardly applied their minds. Wainstein did most of the talking – why? The RA doesn't have a strong representation down here. And shouldn't they have been the balancing act with their member's interests when it came to negotiations with Phumelela? The irony is, neither of the messengers arrived with a pen or paper. They said the  numbers were in their heads. That's insensitive arrogance personified," suggested an unimpressed local.
The alleged loss figures of R23,5 million per annum are being questioned as inflated and 'convenient' as no supporting documentation or a presentation was provided to back up the story.
"The security here costs R60 000 per month. The bus costs R35 000. That's just two sets of expenses that could be better managed. But we are not privvy to anything. Zero consultation. What happened to the constitution, the law of the land and plain common courtesy?" asked an angry owner.
The rumour mill about the track's closure has been circulating for many months.
Trainer Leon Lotz approached the Sporting Post months ago as he was wary of purchasing more horses.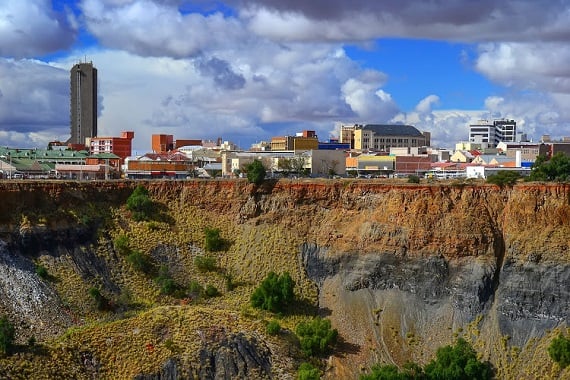 They say that Wainstein told them a few months ago it wouldn't happen 'if I could help it.'
"That's the real pain of it. They never came to talk to us. They never said things are chronic. They never asked for input, suggestions or for a solution that was workable. They were walking around here at the Kimberley Festival on 3 August as if we were looking forward to a big season ahead. Now it's a half-baked poorly thought out gun-to-the-head ransom demand and there is three months left to rip out our roots – our children – our homes," added the owner, who said he would be relinquishing his colours.
He also questioned the complete absence of the National Horseracing Authority in the process.

"The NHRA are the custodians of the sport. Should they not exercise a policing oversight role? This is a logistical and PR time-bomb of enormous impact. Shooting hundreds of horses as a result of a grossly mismanaged racing industry is going to look great on the front page of the Sunday papers. I'm sure new owners and sponsors will be queueing up. It's a shocking indictment on the fatcats who drive the BMW's and live on expense accounts. I'm starting to understand why ordinary people resort to radical action. Wait till the ANC and EFF hear what the industry has done to honest, hardworking people."
Diamonds were discovered close on 150 years ago in the Northern Cape.
The late Harry Oppenheimer's great passion for horseracing, coupled with his support for the Chief Race Steward of the then Griqualand West Racing Club, 'Sailor Malan', saw him donate the land in 1957 – the racecourse still used today after  undergoing a multimillion rand refurbishment in 2005 and being renamed, Flamingo Park.
The closure of racecourses, while a symptom of the collateral damage of the economic realities facing the sport,  is a naturally emotive issue.
And with Clairwood the most recent casualty in 2014, following the likes of Arlington, Bloemfontein, Newmarket and Germiston, the demise of the only sand track in the country and a vital cog in the wheel of equine excellence – or a lack of it – will be a blow.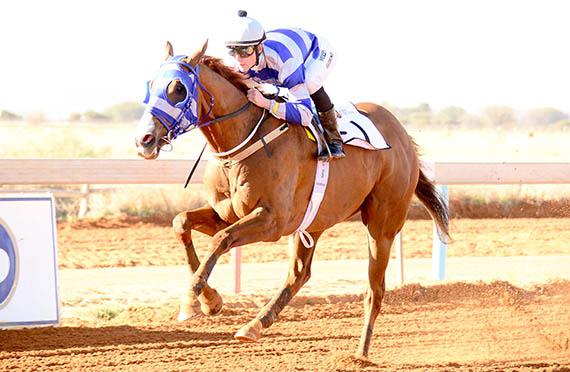 "I was shocked to hear they are closing Flamingo Park at the end of this year," trainer Leon Lotz told the Sporting Post in June, after picking up on the track rumblings that have been doing the rounds for some time.
Lotz, who conceded that he was not the top trainer in the Northern Cape, or anywhere else for that matter, said that he felt that the closure would have a knock on effect on the 'food chain' for the breeders and owners as a start.
His old owners in Hoopstad wanted to renew their colours, but they decided not to and just handed him the horses that he bought recently.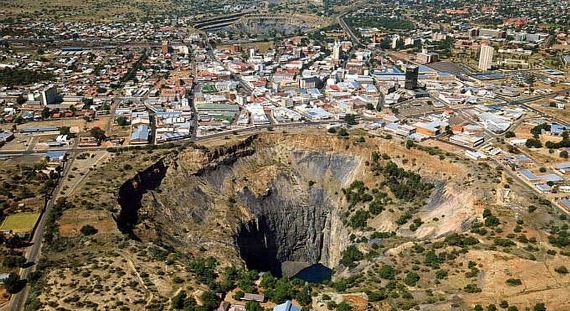 "Kimberley is an alternative for horses that are not good enough to race in the bigger centres. It's an option for owners to earn with horses that don't make the grade elsewhere. As smaller trainers we purchase at the second-hand markets  like the Shongweni Sale and the Super Sale at Greyville. We may be at the very bottom of the ladder, but Kimberley is an important cog in the wheel."
He is 100% correct – KZN trainers are already asking, where to now, for their polytrack slow-coaches who did so well on the sand.
Looking at his personal position, Lotz said that his farm was within striking range of both Flamingo Park and Fairview, but that the latter was much stronger.
"I was looking at the options and have spent considerable cash relative to my personal budget  in the past few months and had intended to go and bid on a few horses at Greyville in June. I decided not to put a noose round my neck, given this news," he added.
Lotz also made the point that since Stipendiary Steward David Rahilly had been permanently based in the Northern Cape, the centre was being strictly policed and professionally managed.
While Flamingo Park racing cannot match betting turnovers achieved on a Monday in the bigger racing centres, the point made by Lotz that it is a strategic component in the SA horseracing economy is fair comment.
Trainer Jarett Rugg says he is one of the 'luckier guys'.
At the age of 37 he doesn't have a wife and kids to worry about.
"I took over from my late Dad's cousin Duncan McKenzie two years ago. This is a major shock. We have all existed from month to month here – but life has been good. Now I suffer sleepless nights and headaches. Duncan has offered to help me at Fairview. And we have been given six months rent-free there. But I am worried – I only have 33 horses. I may have to leave some behind. I will have to up my keep costs as wages are more expensive on the coast. My owners have pledged their support," he said.
A born-and-bred local, reigning champion conditioner Cliffie Miller said on the SP comments platform that this was a very sad time.
"I have lived my life and given everything to this place for 43 years – now it has come to this. Easy to say we must move, but some of us have property that's paid for – and we can't just pack up and go . Will the operator help towards a new property seeing that they uprooted me? We have families living on the property, with kids – where to now? All the horses can't go to the other centres – must we kill them for the sake of survival? We can't do that, I'm sorry. But if we now all of a sudden are running at that loss why did this not happen earlier?. We asked in an email not even a month ago about the rumours – but they were in denial about it. We must pray that somebody out there sees our plight and comes to the rescue for the only sand track in the country. I can only pray to God for guidance."
Emmie La Grange, who is assistant to her husband Corrie Lensley – they got married at Flamingo Park – said she was deeply concerned about the impact on the families and the community – with HIV prevalent – the 280 odd horses, and all the cats and dogs that made up the colourful community.
The Lensley yard is one of the few to employ female Grooms.
Emmie is worried what happens now as females with children are unlikely to be able to move to the coast or Vaal.
"Our staff are our family. I help the children with their homework. We put plasters on their feet. We have one little chap who goes to a model 'C' school here with our help. What happens now? This is a unique situation as the staff and their families live on the premises."
Corrie, who says that he could probably have 20% of his current string running in a stronger centre – but not necessarily winning races – says that behind the mines and the government, he felt that horseracing was probably the third biggest provider of employment in the region.
"The local co-op stock all our feed – they employ people too. There are other peripheral service providers who will suffer too," adds former multiple champion trainer Corrie.
He lamented the devastating reality of the majority of the horses having to be culled.
"The sport-horse market here is limited. One can sit for months looking for a home for two horses. Now flooding the  market with hundreds of horses could be catastrophic," he says sadly.
How was this tragedy allowed to happen?
‹ Previous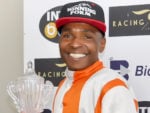 Jock Of The Bay!