The Gauteng riding ranks have been bolstered with the news that former SA Champion Apprentice and Mauritian Champion Jockey Derreck 'DD' David will return to the land of his birth and will commence riding at Turffontein on Classic Day.
With a void at the top level and uncertainty over the future of superstar Piere Strydom due to an eye injury, Derreck David's return is good timing – and it will be a bonus for owners and trainers that the powerful and internationally experienced jock goes to scale at 50kgs.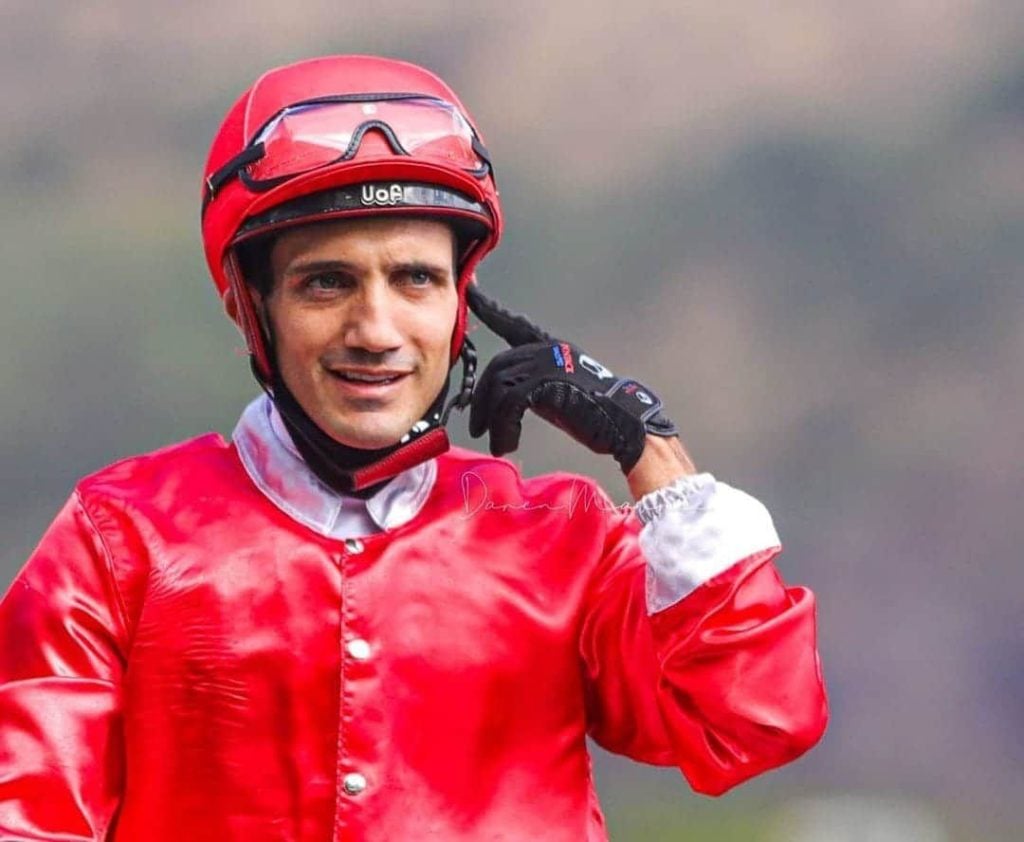 It will be a sentimental and emotional comeback for the 33 year old, who won the Gr1 SA Classic on Pierre Jourdan when beating Brett Smith on Bulsara and Anthony Delpech on Irish Flame, almost twelve years ago.
As history shows, the son of Parade Leader was denied an SA Triple Crown success when subsequent SA Horse Of The Year Irish Flame relished the step up in trip and Kevin Shea steered him to victory in the SA Derby two months later, with Pierre Jourdan a gallant second.
"What a horse Pierre Jourdan was!" recalled the quietly spoken David in a catch up with the Sporting Post on Monday.
"It's coincidental that my return after a four year absence is on a day that I enjoyed such a terrific and memorable moment in my early career, and maybe it's an omen," he laughed.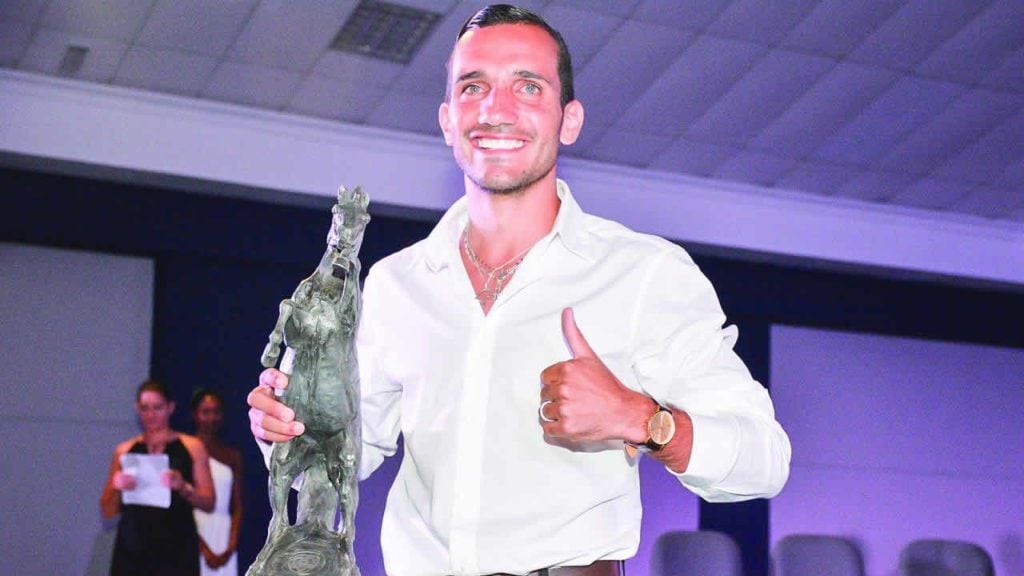 Derreck, who will be sponsored here by the Tyre Buddy in Benoni, has been keeping fit riding work, but has not ridden professionally since February 2021 when the Mauritian authorities decreed that 'foreign' jockeys must take a two year break and are only permitted to ride for three consecutive seasons.
"It did not suffice that I am married to a Mauritian and so Angelique and I decided to devote quality time to our now 5 year old daughter Mila, and take the season off. With the uncertainty around covid-19, and the general nervousness, it was a great call in hindsight. We enjoyed it and grew as a family – but now I am ready to get back into the saddle and start winning races again!" he laughs.
We asked him how he managed to maintain his weight at 50kgs!
"I used to enjoy a drink, but years ago I gave up alcohol and that makes a difference. Staying fit is now more enjoyable and attainable!"
Derreck has been pretty busy in his time off the track.
He runs a Soccer Academy with his brother-in-law where they train young aspirant professionals. And he has also been involved with Geoff Woodruff and leading owner Jean-Michel Lee Shim with the establishment of a private training centre, North of the island's capital, Port Louis.
Derreck explains that the 2000m training track at the JML Equestrian Centre will be opened in about ten days and that the concept is an exciting one.
"It will serve as a quarantine centre, a training centre and a breaking and spelling centre, with 600 boxes eventually. The idea is that young quality horses will be shipped in from South Africa and then prepped to race internationally."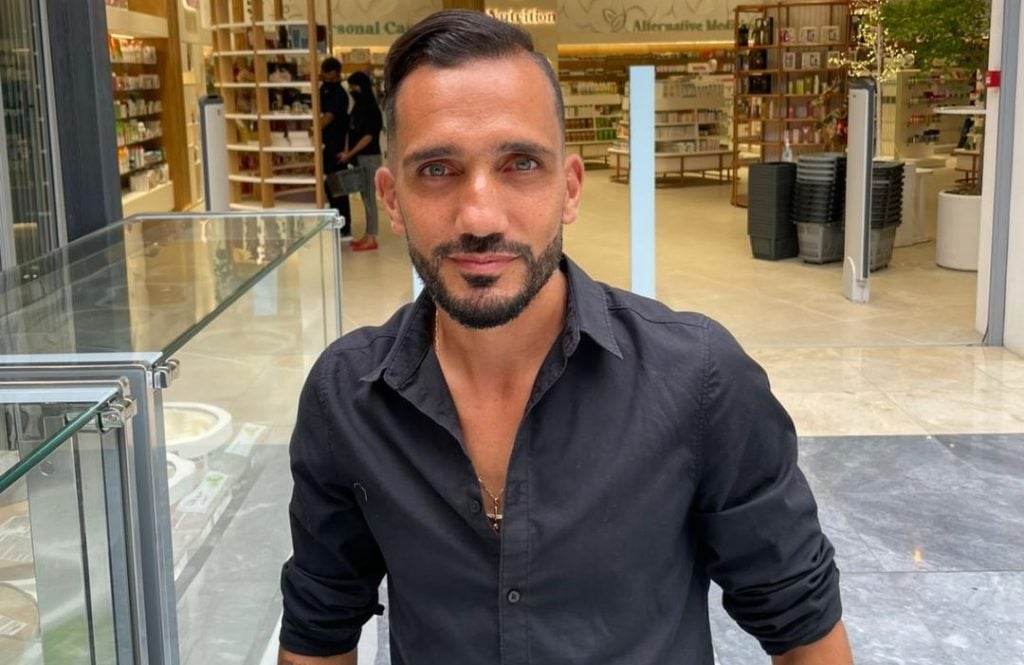 The 2015 Mauritian Champion, and a runner-up four times for the national title, Derreck was the first jockey on the island to win 5 races on the trot in over 100 years and is one of only a handful of riders to have been admitted to the Mauritius Horseracing Hall Of Fame.
His international experience includes 47 winners in Singapore in 2017, as well as winners in Abu Dhabi and Bahrain.
He was packed and on his way to ride in South Australia in 2021. But the covid monster intervened and onerous quarantine requirements meant that he would have been set back physically and financially had he undertaken the venture.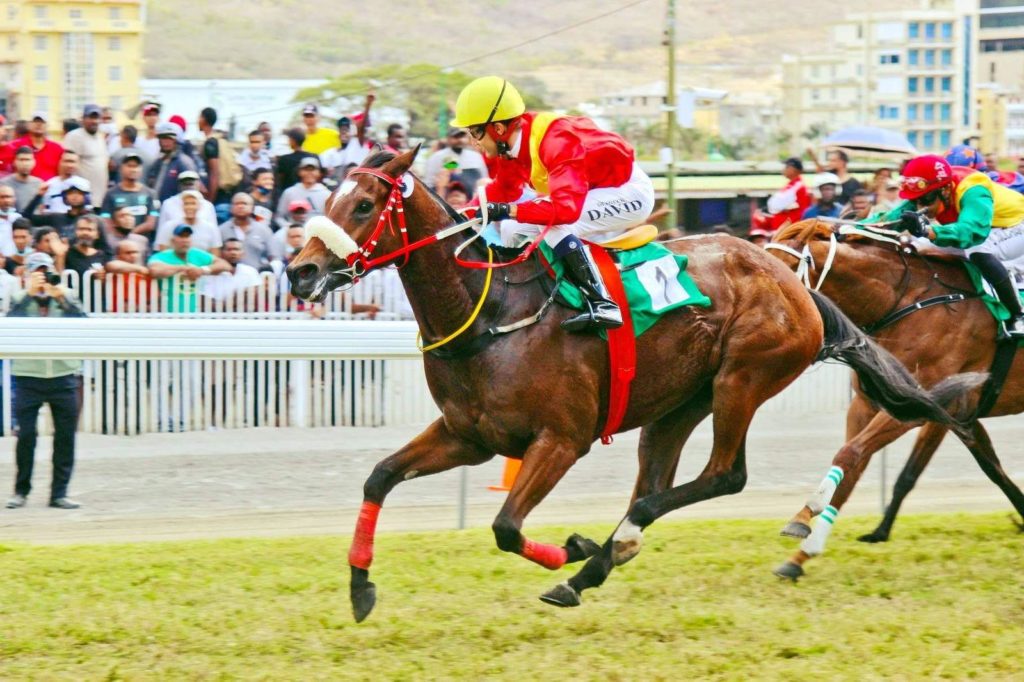 "I still hold my Australian work permit, so who knows what the future holds? But I am really keen to get back to Johannesburg and enjoy the SA racing again. My family have not seen Mila since she was born. My Mom Elaine and Dad Eblan are also not getting any younger, although Dad at age 74 may argue that he is not a day over 21!"
Derreck will be based in Midrand, close to Randjesfontein Training Centre.
He may be contacted for rides and is available to start at Turffontein on 5 March.
‹ Previous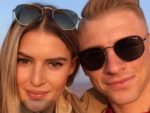 Lyle – Determination And Drive