With a productive stint in Mauritius behind him, Robert Khathi is settling back in to life in Cape Town and the man with the megawatt smile is finding himself in a good space, both personally and professionally. At 33 years old, he's established a firm niche for himself in the Cape and is now stretching his sights further afield to PE and Kimberley.
Background
Simukeliswa (Robert) Khathi hails from Umlazi, just outside Durban, where, along with his brother Sandile (a popular fixture on the PE jockey roster), he was spotted by the SA Jockey Academy's Mr Sbisi on a scouting mission back in 2000.
Invited to attend the follow-up interviews with the Academy along with two other candidates, Robert remembers that he weighed 35kgs at the time while his year younger brother Sandile weighed 33kgs. "Sandile was their first choice as they were worried I'd get too heavy, but they said I could come along to the final interview and in the end we both got in."
Not being from a family with any horse or racing background, it came as a shock to his mother, who had raised the two boys and their two younger sisters on her own after their father passed away when they were still young. "My mom didn't think we'd both go at the same time, but she was very supportive."
Robert and Sandile joined the 2001 SA Jockey Academy intake alongside the likes of Randall Simons, Chase Maujean, Sihle Cele, Lance Pagel, Sean Veale, Beth Martin and the late Sylvester Mtshali (who sadly passed away in a car accident in 2010). He admits that his English was not great at the time, so having his brother with him as well as Sean Veale who also didn't have English as a first language was a great comfort, but it's just yet another hurdle they've all overcome in their pursuit of a career in the saddle. And he is also very proud of the fact that the majority of his intake are still riding.
Determined to succeed
Robert says that while the Academy has a reputation for being tough, particularly on the first years, his intake were different and largely did away with the kit boy system. "I was there to work. I didn't need someone else to wake me up or clean my kit."
It was this single-minded dedication that saw him sign his papers in his first year and have his first race ride for Mark Dixon at Scottsville in late 2001, where he finished 2nd. That was followed by a lot of places before he cracked his first winner for the late Cyril Naidoo at Clairwood on 22 December 2002 aboard Teeny Bopper and support from the likes of Clodagh Shaw, Mark Dixon, David Payne and Vaughan Marshall saw him on his way.
He cites his role models as being Robbie Fradd, Alec Forbes and Anthony Delpech. "Robbie Fradd was a great role model and helped me with kit and so on." The Delpech family often opened their home to him and S'manga Khumalo on visits home to Durban. "It was difficult to get transport from home to Summerveld, so we used to stay there when we were in Durban, which helped a lot."
Move to Cape Town
As there was a shortage of apprentices in the Western Cape at the time, Robert was transferred to Cape Town in 2003, initially living with Gwen Heyns as there was no Cape Town Academy at the time and completed his apprenticeship in Cape Town, finishing his final year as Champion Apprentice of the Western Cape.
After completing his time in 2006, Robert transferred to Port Elizabeth for a busy and productive year and a half riding for Gavin Smith, before Billy Prestage persuaded him to return to the Cape. "I won for him at my first meeting back on Moonlight Gambler in the Sophomore Sprint," he remembers. "That set the tone and everything has gone smoothly since. It's home now and I love Cape Town."
Freelance
Despite being a freelance rider, thanks to his work ethic and professional attitude, Robert is on call to a number of top stables. Asked to name some of the top moments of his career so far, he opts for Pocket Power, who he partnered in his maiden race and remembers the outing as a special thrill. "It was too short for him – only 1200m – and we finished 5th. But we always knew he was a nice horse."
Other highlights include riding the Vaughan Marshall galloper Tribal Dance in the 2013 J&B Met and the Justin Snaith-trained Elusive Silva to a Gr3 Winter Derby victory in 2016.
"I love what I do. You learn something new from every race." Asked whether there are any down sides to the job, he has to think long and hard, but finally says that racing in the heavy going and poor visibility of the Cape winter is not his favourite. "You are always worried the horse might stumble."
International experience
Although mainly focussing on getting established in South Africa, Robert has grabbed a number of opportunities to get some international experience on his CV, starting with Kenya in 2015. "S'manga used to ride up there and when he got too busy, they contacted me about taking over. I had a great time in Kenya – I had 22 rides and 15 winners." His wins included three of the Kenyan 'majors' – the Kenya Derby, the St Leger and the Fillies Guineas.
He had a short stint in Bahrain in 2016, but cut his visit short in order to take up an opportunity in Mauritius for the Shirish Narang stable, where he achieved 14 winners last season, despite suffering an injury setback. "I fell off and hurt my coccyx at work one morning. It was only fractured though, so I stayed on and rode a few more winners before coming home."
Public support
Reflecting on the difference between the public support in Mauritius to the smaller crowds back home, he says it is great to ride in front of a crowd, but he appreciates all the home town support. "It means a lot to have those guys on the rail. The could choose to sit and watch racing from the Tote, but they like coming to the course." He is also acutely aware how much is riding on every horse. "One of those guys might have R10 on you to ride a place and if you do, someone could be rich, so I ride the 100-1 shots the same as the even money horses."
It has earned him the attention of Winning Form, who have been long-standing sponsors and support him with racing gear, form study material and assistance in booking a flight here or there, for which he is very grateful. "Every little helps."
Keys to Success
When German visitor Martin Seidl was asked for an opinion on the local riding ranks earlier this year, he singled out Robert for praise, adding, "He makes very few mistakes in a race."
Robert smiles at the compliment, but ascribes his proficiency to studying form and watching as many replays as he can. "Being freelance is a big advantage. Because I ride everywhere and ride work for a lot of stables, I know a lot of horses and it puts me a step ahead, because I know which horses are going to be where in a race." This comes in handy for chance opportunities, when he can easily step into the breach for an indisposed rider when needed, but the down side is that one doesn't often get to stay with the good horses, but he accepts that as part of the job.
Home is where the heart is
Outside of racing, Robert is a family man, focussing on his wife and three children, who he says are his biggest fans. "My children love racing and when I go to work, I have to sneak out in the morning, or they try and come with me."
While he would like an opportunity to ride abroad again, he is content to focus his energies on getting re-established on home soil for the time being.
He has been back on home soil since September last year and has easily slotted into his previous routine and splits his time evenly between Milnerton, Philippi and Plattner Racing's West Coast training centre. "I try to balance it as evenly as possible, depending on what rides I have."
He is pleased with a healthy 6.5% win and 40% place strike rate at the moment. "It's not bad for someone that's been away, but I've got myself an agent. Hadley Isaacs, who is helping me book rides in PE and Kimberley as well now."
Are there any horses he has his eyes on for the coming season? "It's a bit too early to tell. All the new horses are babies at the moment, but it's an exciting part of the season and I enjoy teaching the young horses and seeing them progress."
Robert is booked to ride Say No More for Grant Paddock in the forthcoming EC Nursery and hopes to focus his energies on the Cape winter season, while some of the Cape bigger stable jockeys are away chasing the Champions Season prizes.
He is well suited to being competitive in both centres, riding most comfortably at 53,5kgs, although quipping that he's happy to get down to 53 for a winning ride!
‹ Previous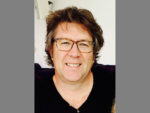 Gary Grant