Much as author Johann Wyss described in his famous novel The Swiss Family Robinson from our school days, there are plenty of lessons about life, love, family and animals to be found in Cape Racing's own 'The Racing Family Kotzen'.
After four smashing winners at Durbanville on Saturday, the Woodhill Racing Team look to be set for a sizzling summer season with some still unexposed youngsters in the wings.
Morne Winnaar rode three of their winners, with Greg Cheyne booting home one.
Interestingly, there are seven different owners amongst their four winners.
We asked Glen Kotzen whether that diverse mix was part of the secret of their success?
"In a tough economy, nobody really dictates the customer mix, I suppose. But we are thankful for the support and have been very fortunate. The Hattingh family of Chrigor Stud are our biggest owners. We also enjoy the support of top breeders like Drakenstein and Varsfontein, with their magnificently bred fillies. And we have maintained a really good base of those owners who are willing to put that R30 000 or R40 000 in when we are putting a nice horse together. So, it's a customer demographic that keeps us competitive. And that underscores our family oriented business philosophy of giving every owner – big or small – the very best racing experience we can."
The Kotzen team is an eclectic cocktail of experience and youthful exuberance.
John Buckler manages their KZN yard. It's the longest running 'satellite' yard in the holiday province and a key component in the Woodhill Racing business model.
"The polytrack option and varied mix of racing in KZN gives us the perfect opportunity to optimise returns for our owners. Some horses are not competitive and have limited opportunity in the Cape summer season. So they go to KZN where they can earn their way. An vice versa. It works well and we have been there longer than some of the 'permanent' local yards," laughs Glen.
At their Paarl Headquarters, former trainer Des McLachlan oversees a strong team headed by Mazenyo Mathabazihe who is Head Groom and breaks in all the babies.
"Mazenyo has attended the grooms school courtesy of the Cape Breeders Club and through them   also attended the Monty Roberts exhibition at Mistico which he loved. He often talks about the experience and says that Monty was a magician with horses. Some of it has rubbed off on Mazenyo!"
Key stable employees of the likes of Nelson Nxana and Wesley Mynhardt, and Glen's nephew Daniel Kotzen, also play a key role.
Glen points out that Nelson Nxana dates all the way back to his days at Ralph Rixon.
"Nelson is a great horseman. He left the game and went to work in the security industry. I managed to get him back as one cannot buy that kind of dedication and experience. Wesley Mynhardt and Daniel Kotzen are super riders. When we talk like this I just realise how many people we employ and what an operation of this size takes to run!" he smiles
Asked about Saturday's hat-trick hero Morne Winnaar's red hot strike-rate for them, Glen says that the talented rider is a good example of confidence at work.
"Take Warren Kennedy as a current example. He was getting three or four rides a meeting. Until Gavin van Zyl showed faith in him. Look at Warren today. Morne, who travels through to us three times a week, is a balanced and talented rider. Some owners may not see him as their jockey of choice but we have tried hard to place our trust in him and back and reward him – and he has delivered, as he did on Saturday. Everybody deserves a chance."
Grant Behr has also joined the Woodhill team and he will be riding work and race-riding. "Grant is an experienced rider and he lives down the road. We need people who can provide intelligent feedback."
Glen explains that he was feeling particularly pleased after his yard's streak of hot form and had put that typical early season 'panic' behind him.
"One sits at the beginning of most seasons and look at what you have at your disposal and where you could be competitive. Most trainers do it. One tends to quietly panic- it's human nature," he laughed as he commended the vastly experienced Des McLachlan for the outstanding job he had done through the winter.
"It's a tough unglamorous job. The weather. The dark mornings. But most of all it takes patience and going through the preparatory processes with a calm head. You can't rush a racehorse – he will always make you wait," says the man who was born into the sport of kings and whose jockey father named him after a horse.
Glen tells how time has flown and it has been nineteen years next month since the family made the beautiful Woodhill Estate their home.
He recalls that Paul and Avril Gadsby gave him his first job, where he ran a spelling farm for close on two years.
"Then I worked for Trevor Lange and went off to do my two year's national service in the army. After that I worked for Ralph Rixon for seven years and then spent two years with Clodagh Shaw – after which I took the plunge and went on my own. I must say that I have never looked back and have been fortunate to have been able to enjoy the home and work environment that this beautiful farm provides us."
Despite his rugged boyish looks, Glen is 53 already and his mainstay and pillar of strength Kathi 'is in the same vicinity'. Their three offspring are all grown up with 25 year old Kuyan the only one opting to follow in his Dad's footsteps. He is a stable employee, a real people's person and is quickly learning the ropes. He also handles the marketing and social media for the yard.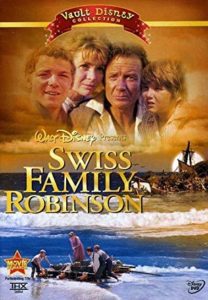 Daughter Kirra is 22 and in her third year of studies. She is focussing on marketing this year. Their 21 year old son Liam is doing a yachting course and intends finding a job on the marine side.
Glen reflects on the great advantages of the farm.
"In the early years I was never there.  The advantage here is that I have my family with me and my pets – sixteen dogs –  all the time.  The advantage of having your own establishment is that you have no restrictions as to how many horses you need to work, or the time involved. Every cent spent on the tracks and facilities is also an investment," he says proudly.
Reflecting on the future, Glen is excited about some lovely unraced 3yo's – and points out that he is not thinking of retiring at this stage – 'most of us will be working forever. I'm lucky I love what I do. So it helps!" he grins broadly.
On racing's present troubling issues and the stakes cuts, he is cautiously guarded.
"Racing is all most of us know. So we have to remain united and positive. It's obviously not good news about the stakes as that cuts to the heart and core of every stakeholder and must have a ripple effect down the food chain. But tough calls and pain may be necessary now to right the ship – and we have to trust in the judgement of those invested with the task of turning things around. As long as there is communication and transparency, we are happy."
‹ Previous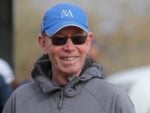 Ashburton Ace Is Turning The Corner!