The Ricardo Le Grange – trained Cape Guineas winner Noah From Goa's outstanding victory at only his second start in Singapore on Sunday has once again cast the spotlight on the exciting international opportunities that exist for South African owners in one of the most well managed racing jurisdictions on earth.
Having cut his teeth in Singapore for 17 years, the 45 year old South African-born Le Grange is perfectly placed to be a viable international option for owners with a wide variety of horses at their disposal.
After starting out as a stud farm assistant here , Ricardo was licenced as an assistant trainer in 1993. He worked for Joey Soma before joining Patrick Shaw in 1998. From their first winner Kiwi Brooke, the pair enjoyed much success here, which continued when the duo made the lifechanging move to Singapore in 2001.
Le Grange was an integral part of Shaw's multiple successes at the highest level at Kranji, including a Singapore champion trainer title in 2011 and the rise to prominence of what is Singapore's most famous racehorse, Rocket Man.
With his boss' return to South Africa, Ricardo went solo in December 2016, and achieved instant success opening his account quickly when winning the Gr3 Fortune Bowl with Big Brother in January 2017.  He also won the Gr1 Queen Elizabeth II Cup and the Gr2 Saas Fee Stakes in the same year.
His 65  winners in his first season was a record . Ricardo is currently in third position on the Singapore log by stakes earned.
His list of patrons includes the likes of major players of the ilk of Fred Crabbia, Mary Slack, Bernard Kantor, and Marsh and Guy Shirtliff.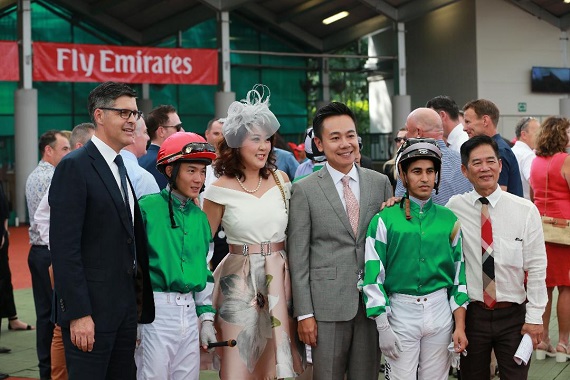 "I am very keen to chat to a broad spectrum of SA-based owners and even consider syndication. Singapore is really and truly the greatest place to race on earth. Every week we have a R1 million rand race and an R850 000 race. So there is great opportunity. Look at Noah From Goa. He has paid for his transport from Dubai and his keep is paid for probably 16 months. He will continue to earn and I believe has a Group win in him."
Ricardo adds that his simple business philosophy is open communication and he believes that horses must pay their way. He has 20 of his 60 boxes vacant at present.
"Mediocre horses lead to sour owners. That's bad for racing. And very bad for business too! They also take up a box that could be occupied by a good horse. We have a really good market for our lesser performers in Malaysia, so it's not the end of the world when a horse has reached his ceiling,"he said.
Why Race In Singapore? – An SA Owner's view – click here
Racing twice weekly all year round, with only a short break in December, the chief attraction, for a South African owner is direct access from Singapore on to the world stage, which includes destinations like Hong Kong, Dubai, Japan and even Korea.
"We have the boxes available and are keen to chat to owners about racing in Singapore. And we are not talking about champions and Gr1 winners only," says Ricardo, who confirms that everything from Restricted Maidens (2YO & 3YO) or Novices (1 time winner), or even placed horses with two or three starts under the belt, are welcome.
He has achieved plenty of feature race success and says that many of our top division horses that will qualify for the Group races can also be very competitive.
So does the mathematics of racing in Singapore really stack up?
"Yes, I believe it does!" adds Ricardo enthusiastically, who points out that there are few racing jurisdictions he is aware of where the odds are so well stacked in an owner's favour.
A Restricted Maiden race's prize money is SGD$85,000 – of which an owner receives 48.25%. This would cover the costs of the maiden winner's annual 'keep', excluding vet bills.
Keep averages SGD$3 500 which should comfortably cover the base cost, miscellaneous charges, nominations and vet bills – a portion of which is subsidised by the Singapore Turf Club.
An incentive will also be paid to the owner of a Singapore-based horse in the form of a 'credit rebate' of SGD $900 per horse, when the horse meets the qualifying criteria, which is as follows:
In a race of 10 or less starters – all paid, except for 1st and the last 3 placed horses
In a race of 11 or more starters – all paid, except for 1st and the last 4 placed horses
The current rate of exchange means that 1 SGD$ is valued at approximately R10,27.
The feature races programmed throughout the year include eight races with prize money ranging between SGD$1,000,000 to SGD$1,350,000 –  five races with prize money of SGD$500,000 each and twelve races with prize money ranging from SGD$150,000 to SGD$325,000. This excludes bonuses.
Then non feature races throughout the season range from SGD$20,000 to SGD$125,000.
A single guy, Ricardo spends a large part of his waking hours at the stable and says that both his support team and the facilities are world-class.
Visit the RLG Racing website here
"I have never regretted having made the move to Singapore. It's a great country to live in and to race. I have been fortunate to enjoy great support too and I hope that there are owners reading this story and considering a change of scenery. There is no pressure and I'd be happy to chat with anybody who is interested."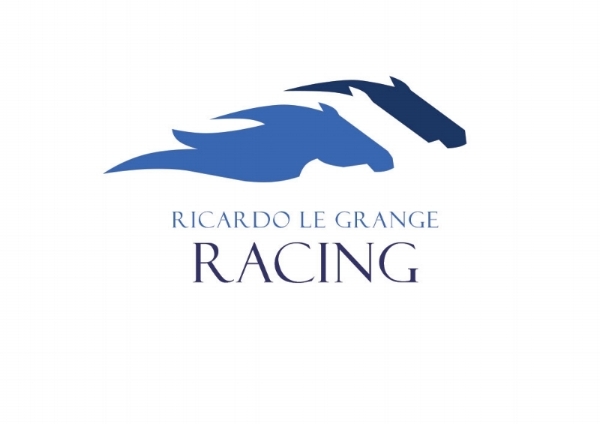 Contact Ricardo direct via www.ricardolegrangeracing.com or Tel: +6568912469 or Email: [email protected]
‹ Previous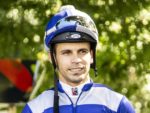 Winning's In The Blood!